The land of the free....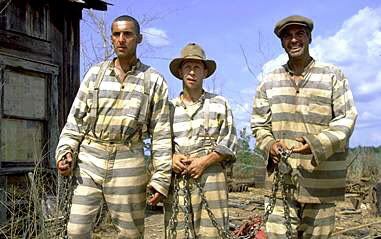 The ol' content has been a little slow in coming these past couple of weeks, largely due to the press of work. Since my job involves dealing with clients, and since there are ethical concerns, I can't really swing for the fences and vent with regard to the frustrations involved in representing folks who are staring down a stretch in the penitentiary. Too much detail could lead to a breach of confidentiality, and I'm not interested in turning the personal crises of my clients and their families into blogfodder.
Now, I know what you're saying..."Frustrations? You're not the one on a fast-track to Durance Vile!" True enough....the judge very rarely sends me to the pokey at the end of the case. But as a cog (not particularly well-greased, but a cog all the same) in the criminal justice system, there are certain things that grind on me like nails on a chalkboard. Chief among these irritants is a certain prosecutorial insistence that people be sent to prison for victimless crimes.
In the little blurb to your right, I point out that most of the people I know are criminals. I don't use the word "criminal" in any pejorative sense; when my college roommates and I were peddling reefer to cover the rent, we were criminals. When I bought crack on a dare at the corner of Fifth Avenue and Central Park South, I was a criminal. (Hey, you don't get
that
slice of the Big Apple on the Gray Line Tour....) The odds are good that you, too, are a criminal to some degree. Makes no never-mind to me, any more than if you're short, tall or left-handed.
My point (and I
do
have one) is that the people who sentence our fellow criminals to spend months or years in a "correctional facility" often see these people as being so fundamentally different and dangerous that society can only be protected from them by locking them up. The prosecutor, for example, has typically never had a conversation with someone accused of a crime, much less actually represented a criminal defendant. And yet, he stands straight-faced and recommends that a fellow citizen be sent to the penitentiary for 2 or 4 or 6 years for vending some vegetation to a willing neighbor. When I stand next to my client before a judge, I usually know him or her better than anyone else in the room. But because I am an "advocate", my arguments are tainted with the perception that I somehow shouldn't be taken seriously when I say that some sanction short of imprisonment is adequate to redress the public grievances against my client.
I understand this attitude. I work as hard and argue as passionately on behalf of the murderer and the molester as I do on behalf of the nickel-bag dealer; my obligation to my client demands nothing less. (You may be surprised, by the way, to know that the defense attorney is the only guy in the system who has no obligation, and little opportunity, to see that justice is done. Our job is to give our clients a zealous defense. "Justice" is left to the judges and prosecutors, who all too often equate "justice" with "retribution.")
So, anyway, that's why I have been lax in posting. I've been grinding out deals and preparing for trials on behalf of my clients. I stole a little time at 5 a.m. to throw this scribbling at the wall. I'll have more on this topic later, when/if things slow down at the justice mill.....