Sloth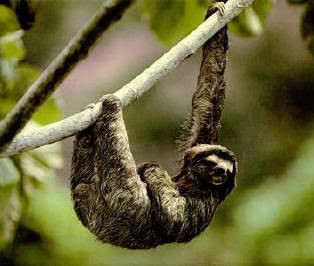 Two weeks without a post must be evidence of a serious character defect, right? Surely I am among the laziest of men. You see, I'm willing to throw myself on the sword and accept the fact that I am afflicted with the cardinal sin of sloth.
Except that's not really true. Truth is, I've been pretty damn busy these past couple of weeks. No, wait. That's bullshit, too. Everyone is busy, everyone has jobs and projects that occupy their time.
So what's my excuse? As close as I can come to explaining it is a lack of blog mojo. The election results knocked me off my stride, deprived me of my fuel and my fire. Compounding this mojo deficiency has been a spate of exquisite work from the blogroll denizens listed to the right.
Blue Girl
has been a fountain of brilliance lately, perhaps fueled by sweet, sweet confections. Or maybe it's a reaction to the approach of grim-as-death Winter in Cleveburg.
Bobby Lightfoot
has evolved into some kind of Indian Holy Man.
Blue Wren
's ouevre has been spectacularly good, never missing a beat. See, e.g.,
this gem
.
I guess I can take credit for my good taste, having a blogroll featuring these worthies and others, such as Neddie, Patrick Hillman, Will Divide, Lacarte, Kevin Wolf, Fred Wickham....hell, all of them.
Long story short: I'll get my stroke back, and when I do, it will be because of the example and inspiration of such folks, whose gifts have brought so much enjoyment to so many. Thanks, guys.